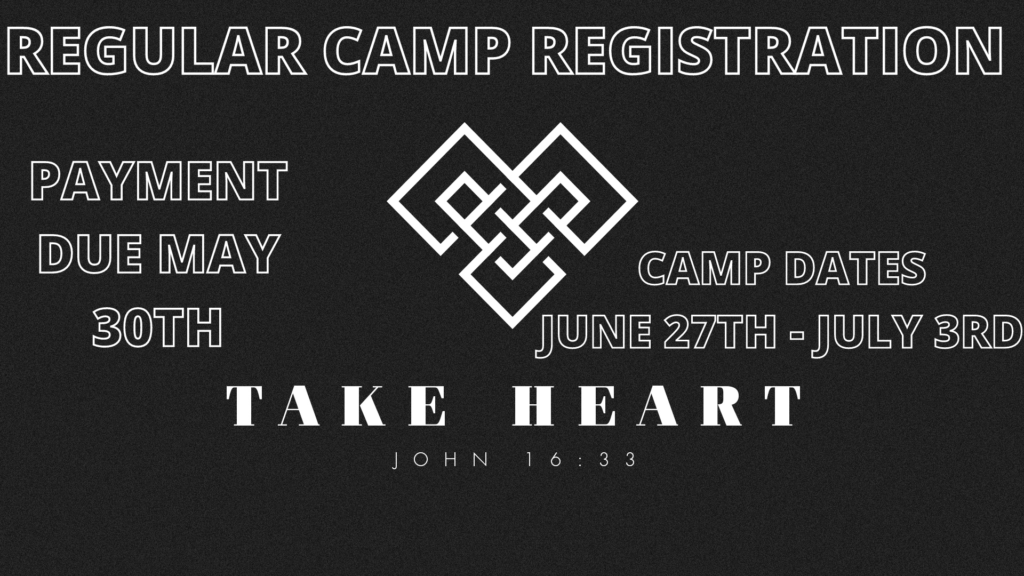 Regular Camp Registration  7th-12th Grade) Students rotate through group bonding games within their Life Groups, paving the way for relationship building that fosters meaningful discussions during Life Group Bible Study time. We hope that you can join us!
Make your payments through Church Center ->Regular Camp Payment
 What is The REM Student Ministry?
In Romans 11:5, the apostle Paul quotes the faithfulness of God when he speaks to Elijah (1 Kgs 19:18) about the remnant in Israel who refused to bow the knee to the powers of this world. These scriptures empower us to remain steadfast and trust God through all stages of life, especially adolescence.  The REM exists as a basis of Hope for students to walk together in life as the faithful remnant in the world they find themselves in. We believe the Good News of Jesus Christ is what fuels The REM Student Ministry to Love God, Love People, and Make Disciples, in favor of what the world has to offer. 
WEDNESDAYS. At The REM, students will engage in contemporary worship music from a live band at the beginning of each service. Students listen to a 20-25 minute sermon then break out into small groups.
Students will learn and grow from Fuller Youth Institute, 'Faith In an Anxious World'.  https://fulleryouthinstitute.org/
Small Groups: students divide into four small groups at the end of each message that are guided by our small group leaders.
Jr. High boys
Jr. High girls
High School boys
High School girls
SUNDAYS.  The REM Student Leadership Team meets at 9am in Room 8. The aim of this class is to grow college aged young adults through Spiritual Formation and daily devotion to God. If you are interested in being apart of The REM Student Leadership team, please contact Bryan@themessagelubbock.org
The REM Students meet on Sunday evenings from 6-8PM at the Talkington Boys and Girls Club for games, food, and fellowship. This serves as an outlet for students to bring their friends and just be themselves! We play a handful of games such as 9 square, volleyball, basketball, foosball, ping pong, pool, and more!
2021 Student Ministry Needs:
Parent Advisory Board. A group of parents that meet regularly with the Student Pastor and volunteer team to assess and discuss the student ministry.
Small group leaders. Individuals with a heart to love and serve students. Small group leaders will help facilitate conversation from the message as well as build meaningful relationships with a handful of students. Think of a discipleship model.
General youth group volunteers. Individuals that serve the student ministry in various capacities to include: activity coordinator, set-up/tear-down, safety and security, meal prep, etc.
To help you stay sharp as a parent, we are giving you additional tools to help you learn and grow with your teen. Keep an eye out for…
Regular communication from our youth ministry full of suggestions and tools to have life-giving conversations at home with your young person.
Links to download the Faith in an Anxious World Parenting Podcast featuring parent-focused conversations with mental health experts sharing practical ideas for your family.
EPISODE 1: LIFE IN AN ANXIOUS WORLD
http://fulleryouthinstitute.org/blog/anxious-world-parenting-podcast-episode-1
EPISODE 2: LIFE IN A RELATIONAL WORLD
http://fulleryouthinstitute.org/blog/anxious-world-parenting-podcast-episode-2
EPISODE 3: LIFE IN A HURTING WORLD
http://fulleryouthinstitute.org/blog/anxious-world-parenting-podcast-episode-3
EPISODE 4: LIFE IN A HOPEFUL WORLD
http://fulleryouthinstitute.org/blog/anxious-world-parenting-podcast-episode-4